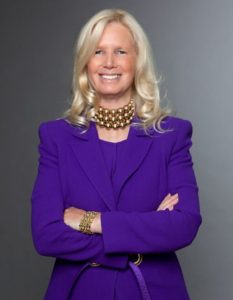 Rear Admiral Susan J. Blumenthal Markey, MD, MPA, served for more than two decades as a top Federal government health official in the Administrations of four U.S. Presidents. She served as U.S. Assistant Surgeon General, the country's first Deputy Assistant Secretary for Women's Health, Director of the Office on Women's Health, and as Senior Global Health Advisor in the U.S. Department of Health and Human Services (HHS). Dr. Blumenthal has also been involved in the national public health response to terrorism, emergency preparedness, biotechnology issues, and emerging disease threats including pandemic flu and AIDS. She has established many international health collaborations including a Middle East Health Initiative.  Dr. Blumenthal was decorated with the Distinguished Service Medal of the U.S. Public Health Service, its highest honor, "for distinguished and pioneering leadership, groundbreaking contributions and dedicated public service that has improved the health of women, our Nation, and the world."
Dr. Blumenthal is currently a Senior Fellow in Health Policy at New America.  Additionally, she serves as Senior Policy and Medical Advisor to amfAR, the Foundation for AIDS Research and is a Clinical Professor of Psychiatry at Georgetown and Tufts School of Medicine. From 2006-2011, she served as the Director of the Health and Medicine Program at the Center for the Study of the Presidency and Congress (CSPC) where she co-chaired the Center's Commission on Future Directions in Health Care.
Dr. Blumenthal has also served as the Elizabeth Blackwell and Bundy Visiting Professor at the Mayo Clinic, the Lila Wallis Distinguished Professor of Women's Health at Cornell School of Medicine, as a Visiting Professor at Stanford University in Washington, as Distinguished Visiting Professor of Women's Studies at Brandeis University, and as a Visiting Fellow at the Harvard University School of Government. On a special assignment from the government, Dr. Blumenthal served as the Associate Vice President for Health Affairs at George Washington University and as a Visiting Professor of Obstetrics and Gynecology at the GW School of Medicine.
For the 12 years prior to this appointment, Dr. Blumenthal directed and served as a Branch Chief of major research programs (Chief of the Behavioral Medicine and Basic Prevention Research Branch and Head of the Suicide Research Unit) at the National Institutes of Health.